Who We Are
We are a company that offers personal chef, catering, and event design services in South Florida. We proudly serve the Miami-Dade and Broward County areas. Bella Personal Chef, Catering, and Event Design provides an affordable way to enjoy healthy, delicious, and unique meals. We love every opportunity to get to know our clientele and exceed their expectations!
Tired of planning the same boring dinner menu for your family and guests? Tired of looking at other catering companies that only offer one cookie-cutter menu? Want to stop spending time in the kitchen and start enjoying being a part of your party? Would you like to enhance a special occasion with memorable and exciting food?
Well, you've come to the right place! We take the time to fully detail and understand your unique needs, which we creatively execute with a highly experienced staff. Bella Personal Chef, Catering, and Event Design aims to make your special event not only memorable, but as easy and stress-free as possible! Just take a look at what some of our guests say about our services by reading the testimonials they've written.
We know how important food is when it comes to creating memories! You want your food to not only be delicious, but unique and affordable as well. One of the many things we love the most at Bella's is establishing a relationship with our clients, getting to know them, and understanding their vision for the perfect dinner event. We can create THE menu that will bring to life our client's vision and will be enjoyed by all of the guests.
Personal Chef & Catering Services
Enjoy a fine dining experience with unique, beautiful and mouth-watering dishes from the comfort of your own home or anywhere you desire. We offer on-site full service and prepare the meals with the freshest and highest quality ingredients. We are able to work in any building or unusual space because of our ability to be mobile. Our passion is to prepare memorable food that will delight you and your guests.
We look forward to sharing our passion for delicious, unique, and exciting dishes with you, your family, and your special guests! For catering and event design services that merge flavor, class, and fun, reach out to Bella's.
---
Know Some Details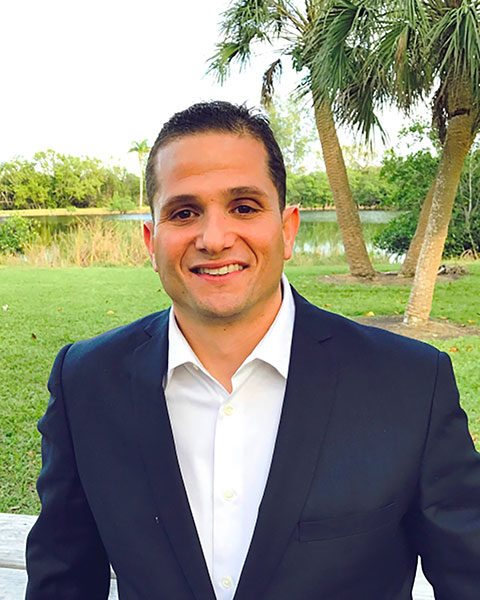 Rafael Melendez
When you taste Chef Melendez's food, you're tasting the dedication that won Florida's Grove Isle Hotel its AAA Four Diamond Award, handled more than 150 weddings a year at Colorado's Stanley Hotel, and simultaneously ran a food truck, catering, and bistro in the Florida area. You're tasting the best. With an extensive banquet and catering background stemming from elite hotel experience at the W South Beach Hotel and Sofitel Hotel, Chef Melendez has an incredibly unique and trained eye for presentation, creation, and of course, taste! Ever since training with the best culinary masters in Puerto Rico and earning honors for his diligence and business savvy, Chef Melendez has brought his passion for flavor and hard-won gourmet expertise to hundreds of tables and smiling people. Now it comes to yours. Whether you crave Italian, French, Caribbean, American, Mediterranean, Latin, or Asian flavors at your private event or wedding, Chef Melendez will create a gourmet experience you'll never forget.
Karen Marquez
A graduate from Le Cordon Bleu at Scottsdale, Karen Marquez shares a unique passion for the food and beverage industry that has been enriched by all of her experiences working with celebrated hotels and restaurants, such as the BLT Steak restaurant owned by Top Chef Laurent Tourondel, and the W Hotel South Beach in Miami.
Her energy is now focused on Bella Personal Chef, Catering & Event Design, a family-owned business where she adds warmth and heart to all her creations!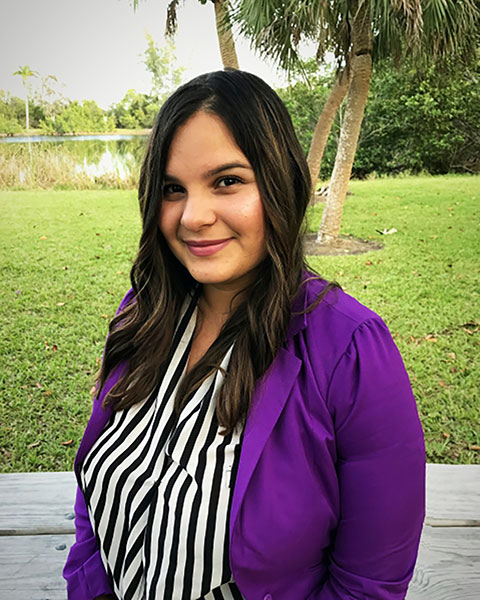 Jessica Marquez
Born in Barranquilla, Colombia, Jessica started coordinating events at the age of 16 while she was still in high school, turning her passion into a long-lasting career. She has been responsible for the satisfaction of many happy customers, organizing breathtaking weddings and corporate events. Jessica is a top event advisor and loves to help and materialize her customer's visions.